Jenin: The Location Where Joseph Was Sold into Slavery
Jenin: The Location Where Joseph Was Sold into Slavery
Our forefather Jacob sent his son Joseph to a place north of Jenin, near Dotan (Dotina), where he was later sold into slavery by his brothers. What does that place look like today?
Yechiel Braun 11/12/2009 12:20
In this week's Torah portion, Parshat Vayeshev, our forefather Jacob sends his son Joseph to check upon his brothers and the sheep. Come with us on the journey Joseph took from Hebron to Shechem to Dotan (near Jenin). In Dotan, on the northern side of the mountains of Samaria where the mountains of the Golboa begin – Joseph met with his brothers.
If you stand on the Gilboa Mountain and look eastward, you can see mount Gilad, and if you look southward – you can see Mount Gerizim and Mount Eival, which rise over Shechem.
A map of the site where the brothers sold Joseph

[צלם]
"And here the delegation of the Ishmaels comes from Gilad…towards Egypt". You can clearly see Mount Gilad which slopes toward Jordan and from there – to the Samaria mountains..
Mount Gilad from the desert

[צלם]
Mount Gilad from the desert

[צלם]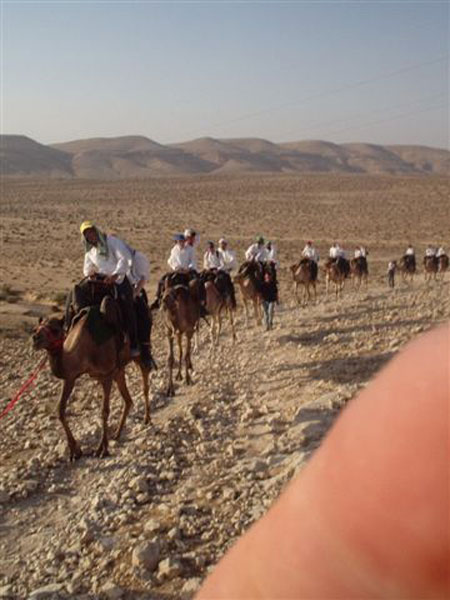 A herd of camels
And what does the verse mean when it says: "Throw him into this pit which is in the desert"? When the Torah says "desert", it actually means a place of pasture. The mountains are full of grass; however it is almost impossible to work the land as it is full of stones and rocks. What we refer to today as a desert is called 'Yeshimon' in the Torah.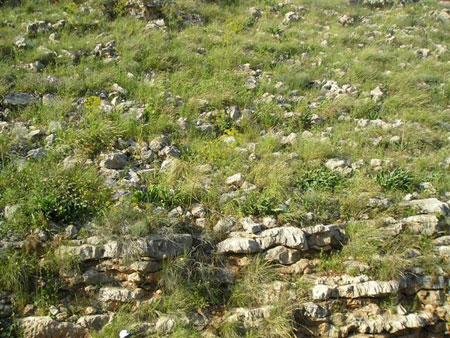 מדבר

[צלם]'Yeshimon' – mountains
'Yeshimon' – mountains

[צלם]
'Yeshimon' – mountains

[צלם]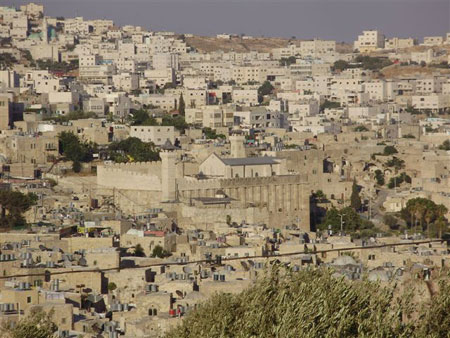 The Machpela cave in Hebron

[צלם]
Rashi in this week's Torah portion says that bread bakers lay their merchandise on 'baskets with holes' – here's an example:
Basket with holes
.

[צלם]